Interesting, interactive and effective digital training
Does your training fit your organisation's goals or society's demands?
The world needs sharp brains to overcome the many challenges we face today and be ready for tomorrow's challenges. Therefore, we aim to improve and innovate how we teach and learn.
Turn theoretical knowledge into practical understanding



Break down barriers between time and space
Save economic and environmental costs of teaching


Create life-like scenarios that make your learners "train as they fight"
Be relatable
We have over 15 years of experience within the field of digital learning.
Digital learning comes in many shapes. But when cut to the bone, digital learning is all about effective, engaging, relatable, visual communication.
Be engaging
To create such learning, we deep dive into the core of your business and investigate what learning challenge we need to solve - so we can find out how.
We help you visualise your complex content and make it engaging.

Digital learning is the key to meeting society's demand for high-quality learning set free from time and place – to educate more learners.

Kristine Bilgrav-Nielsen, Head of Strategy and Communications, Cadpeople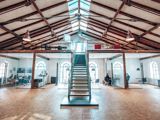 Biggest digital learning house
We are one of Denmark's biggest digital learning houses, and we have over 15 years of experience in the field. Digital learning has many shapes. When cut to the bone, it is all about communication – whether we are talking about simulation, gamification, learning modules, or blended learning.
 
We are experts in visual communication. We apply this expertise to developing digital learning solutions that are more interesting, interactive, and effective than the traditional one-man-and-a-slideshow approach and far more engaging than a boundless stack of papers.