We make the complex simple
At Cadpeople, we believe that effective communication is key to success. Our approach is centered around helping our clients bridge the gap between their target audience and their ambitions or challenges.
We work with our clients to develop strategies, concepts, learning, digital tools, solutions, and communication tailored to their unique needs. We never choose technology first, but always use it as an enabler for the communication.
Digital Learning
We are one of Denmark's largest digital learning houses, with over 15 years of experience in the field. Our expertise in visual communication allows us to create digital learning solutions that are more interactive and engaging than traditional approaches. From simulation and gamification to learning modules and blended learning, our digital learning solutions are tailored to meet the unique needs of our clients.
Digital Marketing
Our approach to marketing is rooted in the belief that effective communication is the key to success. Whether it's explaining complex solutions, ideas, or products, we leverage our deep roots in technology to deliver simple and effective communication. Our digital marketing services encompass a broad range of solutions tailored to your specific needs.
Customized solutions
We approach each project as the unique challenge it is, and always develop customized solutions to meet our clients' needs. Our extensive experience means that we also have a range of frameworks and solutions that we can draw upon when they fit the task at hand. We are committed to creating experiences that leave a lasting impact on our clients and their audiences, and we can't wait to help you with your next project!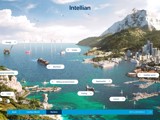 Virtual platforms
Invite people into your unique brand universe og host your next event online.
Create a real sense of presence and participation
Track behaviour and collect data about your audience
Keep up with digitalisation and future proof your events
Use for a virtual or hybrid conference, meeting, product launch, container for learning content, sale tool, showroom, game
3D visualisation
We make your sketches/ideas into 3D animations with endless possibilities.
We produce high-quality photo-realistic visualisations utilising design information created in the design process.
We do visualisations for many different purposes and many different sectors. Often, we start with one visualisation and end up creating an entire sales platform that makes not only your product - but also your business - come alive.
XR platforms & solutions
We work with VR, AR, MR and multiuser environments.
Learning: It puts you in an environment, where mistakes are welcomed
Training: It provides training departments with new possibilities for supervised training
Teaching: It gives indications of real-life scenarios
Co-creation: In a multiuser VR environment co-creation and teamwork are the standard
Cost cautious: Heavy training equipment and machinery can be replaced by virtual replicas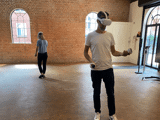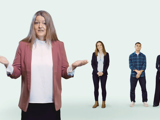 Visual learning solutions
Agile learning system where it is possible to tailor learning solutions to fit the individual company. 
Customised learning to any company
Agile system with learning modules containing interactive:

Exercises, simulations, videos, text, images, XR

Possible to incorporate the advanced (AI) technology that adaptive learning requires.
Customised modules and entire LMS/LXP depending on your needs.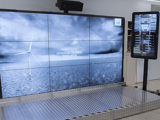 Digital training simulators
Take visual planning of large logistical operations to the next level. 
Engaging, life-like, hands-on (technical) training
Training in a non-consequential environment enabling users to repeat training until mastering needed skills
Compared to a traditional, physical training simulator, a digital simulator:

Has significantly lower construction costs.
Has improved mobility.
Is easy and relatively inexpensive to replicate.
Can be mounted in a classroom making training more coherent.